Wat is een Faja?
Een Faja is het Spaanse woord voor compressie kleding ook wel drukpak, shapewear of bodysuit genoemd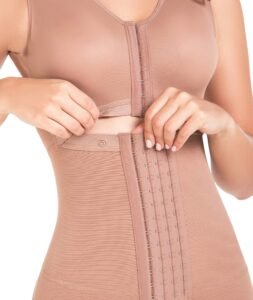 Wanneer draag je een Faja?
Een faja wordt vaak na een cosmetische of esthetische operatie gebruikt maar ook postpartum (na een zwangerschap) als zowel voor normaal dagelijks gebruik.
Wat is een stage 2 faja?
Na een operatie krijg je vaak een stage1 faja van de arts na 5 tot 10 dagen is het tijd om een stage 2 faja te dagen of aanschaffen. Dit omdat je lichaam een hogere compressie drukpak nodig heeft om de doorbloeding te verbeteren en vocht af te drijven. Ook geeft het een comfortabel gevoel, helpt fibrose te voorkomen en het algehele herstel te verbeteren en versnellen. Een 2e fase drukpak heeft dan ook de hoogst mogelijke compressie en is bij voorkeur van een Colombiaans merk zoals MariaE, Fajitex, Melibelt, Fajate, of M&D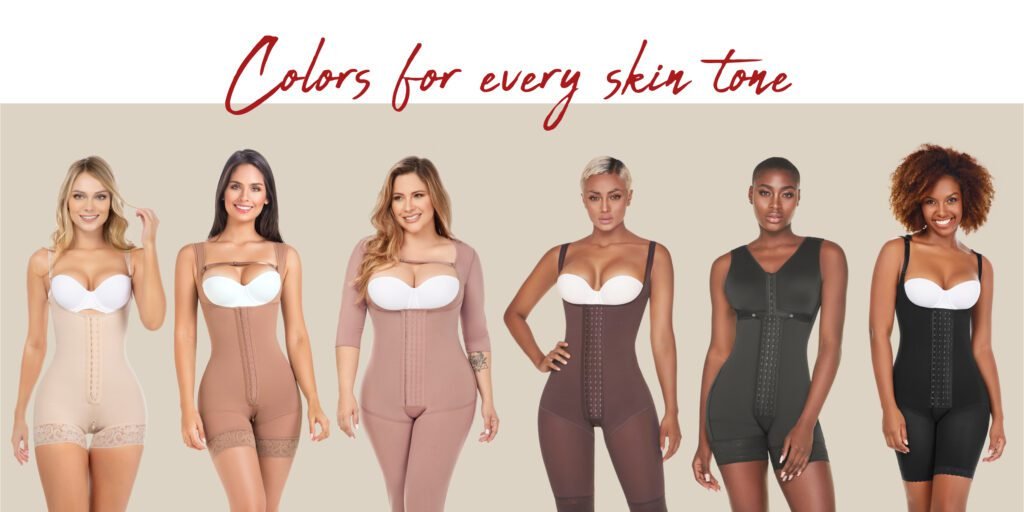 Wanneer moet ik een stage 2 faja?
Een stage 2 faja wordt vaak na 5 tot 10 dagen gedragen na de ingreep gedragen, echter verschilt het per persoon of situatie. Soms kan het al eerder en soms moet het door omstandigheden wat later. 1 ding is zeker "hoe sneller des te beter" Zodra je geen compressie meer voelt van je stage 1 faja is het belangrijk direct je fase 2 faja te dragen.
Welke Faja heb ik nodig?
Er zijn verschillende soorten fajas, speciale postpartum fajas (voor na de bevalling) Na een operatie of dagelijks gebruik.
Voor na de bevalling – een Post Partum Faja
Voor na een operatie moet vooral worden gelet waar je allemaal compressie nodig hebt. Heb je bijvoorbeeld ook armliposuctie gedaan kies dan voor een model met compressie bij de armen. Heb je ook een lift of liposuctie aan de benen gehad kies dan voor een capri model tot onder de knieën. Laat je in ieder geval goed informeren door een professionele verkoper of specialist.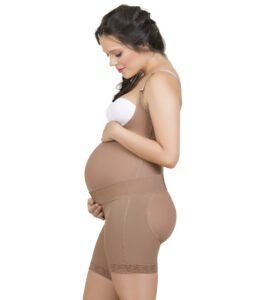 Hoe lang moet je een faja dragen?
Een faja draag je zolang dat nodig is en dat heeft dus te maken met hoelang het duurt tot je lichaam is hersteld.
Na operatie komt het er vaak op neer dat je lichaam gemiddeld eigenlijk echt pas na 8 tot 12 maanden hersteld is. Dit betekent dus dat je zolang dus ook de faja draagt en het liefst nog net iets even langer.
Stage 1 faja tot max dag 10
Stage 2 faja gemiddeld tot maand 8
Stage 3 faja tussen maand 6/8 mag je eventueel overstappen naar een stage 3 faja dit is niet verplicht! Stage 2 is goed genoeg tot je volledig hersteld bent
Vanaf maand 12 kun je eventueel een medium compressie faja gaan dragen.
Wat moet je doen al je faja geen compressie meer heeft?
Tijdens het herstellen of afslanken kan het zijn dat je faja te groot wordt, Je kunt dan je faja laten innemen door een kledingmaker of een kleinere maat aanschaffen.
Waar kan ik mijn faja laten innemen?
Een faja laten innemen doe je bij een kledingmaker, kies voor een onderneming die er ervaring mee heeft, Hieronder een paar kledingmakers die ervaring hebben.
Amsterdam
West
De Kinker, Kinkerstraat 57 1053DE Amsterdam
Zuidoost
Skylo Kledingreparatie
(Amsterdamse poort in de Albert Heijn SKYLO shophal)
Anton de Komplein 158-164 1102CW Amsterdam
Rotterdam
Kleding reparatie zuid, Groene Hilledijk 203B 3073AD Rotterdam
Tosca kledingreparatie, Prinsenplein 56B 3078 GX Rotterdam
Belgie
Naaiwereld, Brederodestraat 74, 2018 Antwerpen
Nu weet je alles over fajas